There are a lot of good reasons to drive an SUV. They offer extra space for passengers, can carry more cargo, and often offer a higher standard of ability than what you'll find in a smaller car. The 2018 Mazda CX-5 delivers the driving experience SUV owners look for, but also works to step things up a notch.
How exactly does it do that? By providing drivers with an athletic level of performance that few of its similarly-sized peers can match.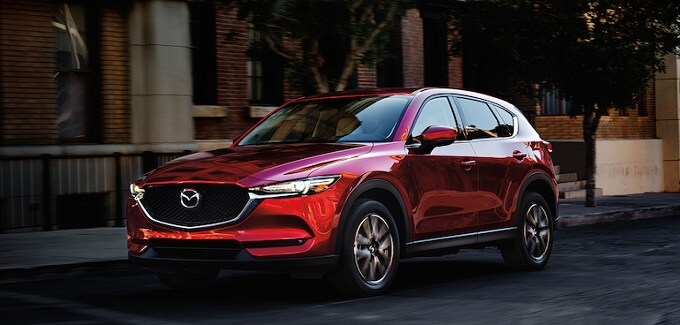 While the CX-5 falls firmly in the mid-size segment, it utilizes a lightweight design that allows it to provide a nimble level of performance you won't find in many of its peers. You'll be able to zip and weave through traffic like a sedan, while likewise enjoying a high level of fuel efficiency that larger SUVs often fail to achieve.
The CX-5 also delivers Mazda's famous sense of style. This isn't a chunky SUV that looks like it was built solely for grocery runs and soccer practices. Its "Kodo" design sensibilities provide a winning combination of sleek aerodynamics and aggressive good looks. We feel no hesitation when we say that this is one of the most gorgeous SUVs on the market today.
Does the Mazda CX-5 sound like the new SUV for you and your life? The best way to find out is to come and visit us at Harris Mazda in Fresno, CA. We can answer any questions you have and provide more information about all of the options available in our new Mazda inventory.