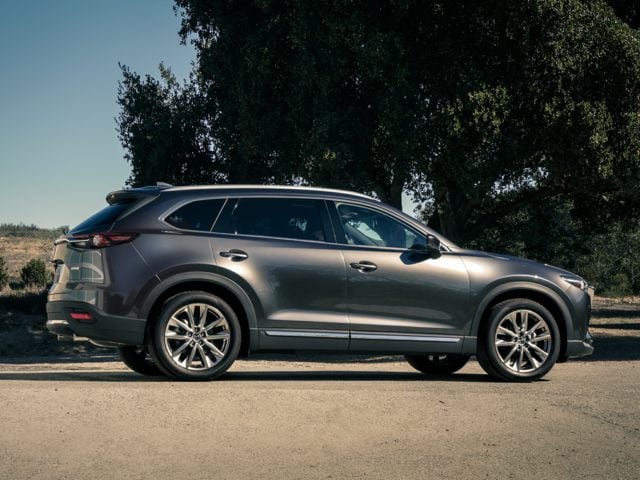 ​
The 2018 Mazda CX-9 is an attractive and spacious three-row crossover. It's perfect for families on the go who need more seats and space than the popular Mazda CX-5 can provide.
If you want to bring along more excitement for your adventures — say a boat or camper — you can do that thanks to the Mazda CX-9's towing capabilities.
When properly equipped with a hitch, this crossover can tow up to 3,500 pounds. Helping you accomplish the towing task at hand is a 2.5L turbo engine with 250 horsepower and 310 lb-ft torque! this engine is standard on all trims, too.
Here are some ideas of the places you can go this summer while towing your toys:
If you're located in or around the Fresno area, you're in luck. In less than 45 minutes you, your boat, and your friends and family can be at Millerton lake enjoying an afternoon on the water!
Prefer dry land to water? Fresno has plenty of camping sites where you can bring your camper. Popular spots include the Fort Washing Beach Campground, Island Park Campground, and Dinkey Creek Campground. What's your favorite place?
Want to kick up some dirt? The Mazda CX-9 may not be an off-roading machine, but you can tow dirt bikes and ATV's to popular sites for some adrenaline-pumping fun. Just remember: safety first.
To make sure your vehicle is ready for towing, stop into the service center and we'll help you out by working with the parts center team to order the necessary parts. We'll be a bit jealous you're having so much fun with your vehicle, but we do what we do to make sure our customers can enjoy their lives! Stop into our dealership this week to test drive this crossover
Need to tow something heavier? Keep an eye on our used SUV inventory. It's always changing and you might be able to find a quality, pre-owned SUV with stronger towing specs.